About Killianís Pass
The Eastern Cape is full of lonely gravel roads, incredibly pretty countryside and some of the highest and steepest gravel mountain passes in the country - at least thirty of them. It is, without doubt, an adventure bikerís, or 4x4 enthusiastís, world.
Did you know?

From Barkly East, take the R58 briefly towards Lady Grey, turning right where the R58 loops over itself and joins the R396 in a southerly direction. Around 33 km later you will reach Greylingís Pass.
The area between Lady Grey and Tarkastad is no exception to the rule. There are no fewer than five passes, one of them being Killians Pass (the others include Greylings, Smuts, Penhoek and Rebelshoogte passes).
Killianís Pass makes it onto the list of highest mountain passes in South Africa. You will find it on the gravel R396 north of Dordrecht, en route to Barkly East, near the little hamlet of Rossouw - a pretty little town along the trout-rich Bell River, overshadowed by Ben MacDhui, worth a stop only for its little red-roofed church.
It is not a difficult pass to navigate, neither is it very long, but it does have some really pretty scenery. Unless it is raining or snowing - in which case a 4WD would be preferable as the road quickly becomes incredibly muddy - the road is easy enough for all vehicles.
Bear in mind that Killianís Pass is not the only pass on the R396, and to reach it you will first need to navigate Greylingís Pass, for which you will need a 4WD. If you donít want to navigate Greylingís Pass, then it is better to come at Killianís from the south - take the R396 off the tarred R56 just east of Indwe, and follow it to Rossouw, taking a right at the Y-junction.
Need to Know
WhereKillianís Pass, near Dordrecht and Barkly East, Northern Ukhahlamba, Eastern Cape, South Africa
WhenBest during daylight hours.
OvernightStay in Dordrecht Accommodation, Eastern Cape
Disclaimer
Please note, business details can change. While we endeavour to ensure all information provided by the service provider is correct at the time of publication, we do not assume any liability caused by errors or changes, such as price, cost, time, and location. Please check with the provider that the activity/business is still offered as described, before making any travel plans.
Feedback?
If this is your attraction, you can let us know if anything on this page is outdated or contains inaccuracies, by email. We regret, we do not have any other information, please contact the provider if you have questions.
Additional Reading
Attractions near
Dordrecht
In the vicinity
Hotels & other accommodation options in Karoo Heartland
Things to do in the area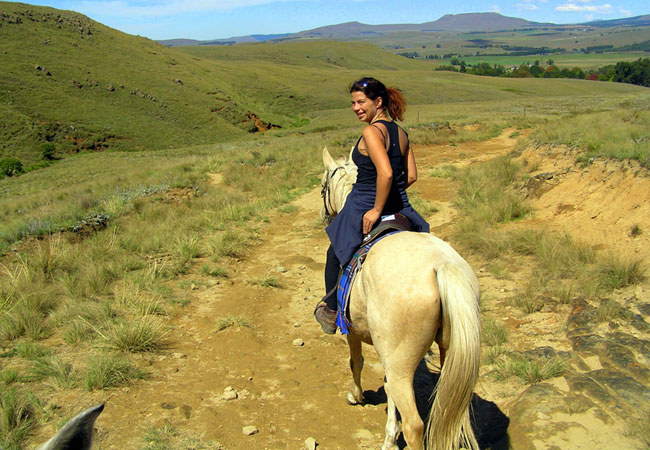 Horse Riding
Wild Mountain Adventures offers horse riding trails from a couple of hours to a multi-day trek visiting different farms. We provide well-schooled...
Accommodation convenient to Killianís Pass
FIND / South Africa Accommodation / Eastern Cape Accommodation / Karoo Heartland Accommodation / Dordrecht Accommodation
Dordrecht as a destination