Restaurants in Franschhoek
Restaurants: Fine Dining
Showing 2 of 2 restaurants in this category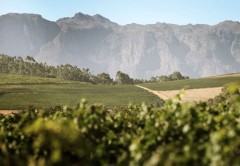 Where? Franschhoek
Set in the garden on the sprawling grounds of the Backsberg Wine Estate, Backsberg restaurant is an alfresco experience during summer - moved indoors next to roaring fire in winter. An a la carte menu features ...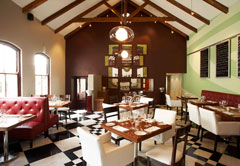 Where? Franschhoek
Reuben Riffel, chef and owner of Reuben's in Franschhoek, embodies a story of hope that has endeared him to all who know it. Growing up in meagre circumstances in rural Franschhoek, Reuben never dreamt ...
Restaurants: Casual Dining
Showing 2 of 3 restaurants in this category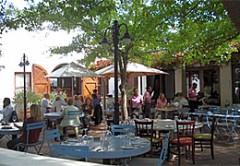 Where? Franschhoek
Amongst the lemon Orchids is the wonderful Bread & Wine restaurant which is one of the most popular places to stop for lunch. Enjoy eating alfresco under the shade of the vines or take a seat inside the indoor ...
Where? Franschhoek
Set on a historical working fruit and wine farm and only two kilometres from the Franschhoek town centre, this idyllic eatery with beautiful views of olive and fruit trees should be on your must visit list. ...
Restaurants: Bistros & Pubs
Showing 2 of 2 restaurants in this category
Where? Franschhoek
The Elephant and Barrel Village Pub is the only English Pub in Fanschhoek and specialises in more than 30 traditional English beers. Sip cocktails upstairs on the veranda, watch the sun go down while gazing ...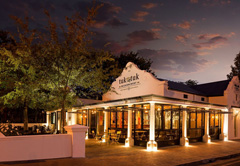 Where? Franschhoek
Franschhoek is in the heart of the Cape Winelands, and is renowned as the food and wine capital of South Africa. It is romantic, charming and intriguing, with an endless variety of engaging stores, restaurants ...
Filter restaurants
in Franschhoek, Western Cape
©Unauthorised use of the
photos is strictly prohibited.