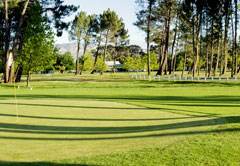 Having originally been crafted by local community members with nothing more than a few donkeys to assist, the Ceres Golf Course offers something a little different from the average golfing estate in South ...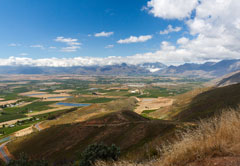 The Gydo Pass is one of two passes that transport one from the town of Ceres through the Warmberg, and up on to the Koue Bokkeveld (Cold Bokkeveld), a name that originated because of springbok found up here ...
The reserve lies 35 kilometres outside of Ceres on the farm Erfdeel – a working fruit, vegetable and protea farm, just two hours' from Cape Town. Summer days are glorious, whilst there is almost a guarantee of ...
Without Michells Pass the existence of Ceres would be questionable. It was only after the pass was completed in 1849 that the town of Ceres came into being at all. It is no surprise, as, faced with the ...
The Swaarmoed Pass lies in the Matroosberg just outside of the town of Ceres. Like the town, it is well known for snow in winter – if not on the pass itself, then views from the pass generally will include ...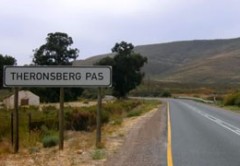 The Theronsberg Pass is one of four ways in which to reach the Ceres valley. Others include Michell's Pass from Cape Town (N1, R43, R46), Gydo Pass (the R303 from Citrusdal), and Theronsberg Pass (from Touws ...