Bridal Veil Falls boasts a 70 metre drop, and visitors look on in awe and wonder as the power of water is seen in its rawest form. Still, the misty spray and elegant thundering are mysteriously and undeniably ...
Walking through the forests of the Panorama Route, breathing in the crisp, clear air and feeling the warmth of the dappled sunshine on your back is a truly special way to experience Mpumalanga. Forest Falls is ...
The exquisite Horseshoe Falls are found along the Sabie River in Mpumalanga. These falls are found 4kms off the Old Lydenburg Road, signposted on the left side. A short walk through the beautiful terrains ...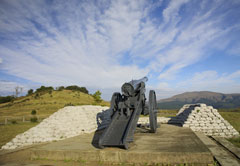 The Long Tom Pass gets its name from the Long Tom cannons used during the Anglo-Boer war. The original Long Tom Pass was a treacherous one, steep hairpin bends and hair-raising drops. It was originally the ...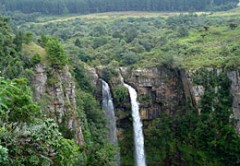 Mpumalanga might be the land of the rising sun, but it's also most definitely a place of waterfalls. The Sabie Waterfalls Route – Cinderella to the Blyde River Canyon and its incredible cliffs and views - is ...
Maria Shires Falls is a little waterfall, named by Joseph Brooke Shires Jr, whose mother's name was Maria. He played a massive role in the forestry industry of the entire Sabie region in the late 1800's. His ...
This nine-hole, 18-tee course is the only course in the town of Sabie, which is a verdant little gem in the heart of Mpumalanga. The Sabie Country Club is simultaneously challenging and fun; giving beginners ...