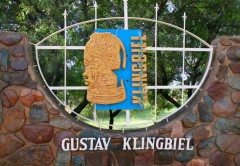 This has to be one of the most beautiful locations in the world. The reserve is 2200 hectares and the Klipgatspruit cuts the mountainous area into a deep valley. The main habitats include thornveld and ...
The Lydenburg Falls remains one of the province's most beautiful and impressive waterfalls. In addition, it is also one of the highest in the country. Situated on the Dorps River, this popular attraction ...
One of the highest passes in the region, Steenkampsberg Pass joins Lydenburg to Roossenekal. Often mistakenly called De Berg, after the highest peak in the range, Steenkampsberg Pass has some incredible ...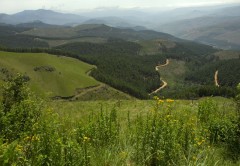 The smallish, yet incredibly pretty Sterkspruit Nature Reserve lies right next to the scenic Long Tom Pass, the horizon dominated by Mount Anderson and Mauchsberg, roughly 10 kilometres outside of Lydenburg. ...