Bounding the Wolkberg Wilderness, Lekgalameetse is an attractive mountain reserve sporting sparkling clear rivers and waterfalls and natural pools. The most colourful of butterflies, natural beauty, lush ...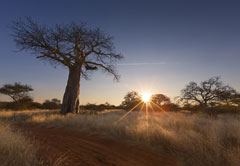 One of few really true off-road passes the Orrie Baragwanath Pass is a rough dirt road across the Wolkberg mountains in the scenically rich Lekgamaleetse Nature Reserve. The pass is best suited to 4x4 ...
Covered with indigenous grasses and endowed with putting surfaces unmatched throughout Limpopo, Tzaneen Country Club will reward the player who can adapt to the subtle breaks and influences of the ever-present ...
Fishing fundis describe Tzaneen Dam as 'quite simply the best place for carp fishing in Africa'. It is also well stocked with Florida strain largemouth bass,and you can bank on landing one in the three to four ...