About The Baobabs
The giant baobab trees grow mainly in the hot, semi-arid areas north of the mountain that is part of what makes staying in Soutpansberg so spectacular. They are set apart for so many travellers because they appear to be upside-down in the ground – with their roots reaching towards the heavens. The lifespan of the baobab trees is impressive and there are specimens in Limpopo as old as 3 000 years. Even the average baobab, one flanking the side of the road to greet visitors to South Africa, is around 350 years old.
Did you know?

Legend has it that in a frivolous mood, the gods planted Baobabs upside down with their roots exposed to the sky.
In fact, the baobab tree (Adansonia digitata) is one of the trees in Africa with the longest life span. The average age of the baobabs found in the northern parts of Limpopo is between 300 and 500 years old.
The elegant tree that is believed to be an incredible 3 000 years old can be seen near Sagole, a rural village in the north-east of the province. As the largest baobab tree in the world, its base has a circumference of 43 metres, and it stands more than 20 metres tall. It has been named Muri kunguluwa, which translates to "tree that roars", in testament to its scale and the air of timeless authority that it seems to exude. Although formal carbon dating has estimated it to be between 1 200 and 1 700 years old, it is commonly held that it is far older than that. But, since specimens can only be taken from dead trees, it is a bit of a challenge to confirm this.
Baobabs are among the most useful plants to both animals and humans. The fruit is rich in vitamin C, potassium, phosphorus, and carbohydrates; and their seeds can be ground and added to meals and smoothies for extra nutrition. The fruit has anti-inflammatory, anti-oxidant, antimicrobial, and antiviral properties. They improve digestion and support the immune system. They are also thought to be instrumental in preventing asthma and anaemia.
With its own distinct ecosystem, Baobabs swarm with life as it provides shelter and sustenance for various creatures. Elephants browse the leaves and strip the bark for food and moisture. Baboons feast on the fruits of the tree while birds (and bees) nest in the holes in the trunk, as most of the old trees are hollow inside. Fruit bats and bush babies pollinate the flowers that only last for 24 hours before falling to the ground to become food for various antelope species.
So, more than being beautiful and impressive in their stature, baobabs are an integral part of the ecosystem that they occupy.
Need to Know
WhereThe Baobabs, Mapungubwe and surrounds, North of the Soutpansberg, Limpopo, South Africa
WhenBest during daylight hours.
OvernightStay in Soutpansberg Accommodation, Limpopo
Disclaimer
Please note, business details can change. While we endeavour to ensure all information provided by the service provider is correct at the time of publication, we do not assume any liability caused by errors or changes, such as price, cost, time, and location. Please check with the provider that the activity/business is still offered as described, before making any travel plans.
Feedback?
If this is your attraction, you can let us know if anything on this page is outdated or contains inaccuracies, by email. We regret, we do not have any other information, please contact the provider if you have questions.
Additional Reading
You might also be interested in
Attractions near
Mapungubwe
In the vicinity
Hotels & other accommodation options in Soutpansberg
Things to do in the area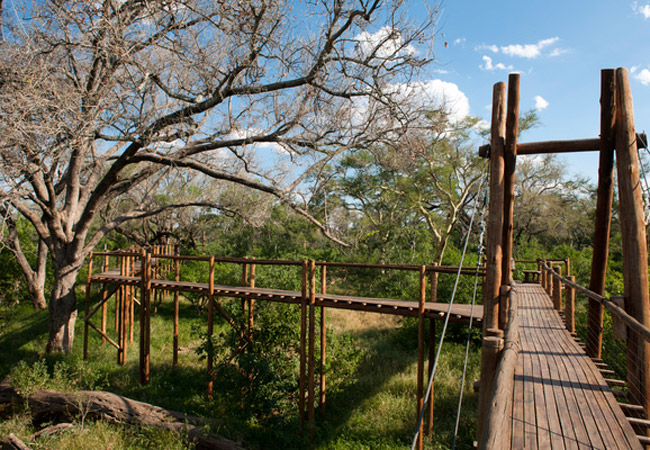 Nature Reserves
The exquisite Mapungubwe National Park and World Heritage Site in Limpopo is a wonderland of South African fauna and flora. In 2014, massive floo...
Accommodation convenient to The Baobabs
FIND / South Africa Accommodation / Limpopo Accommodation / Vhembe Accommodation / Soutpansberg Accommodation
Soutpansberg as a destination