Eastern Cape Attractions
Port Elizabeth, Eastern Cape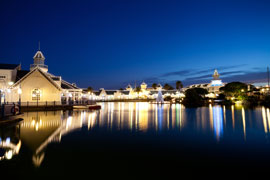 Once you've booked your hotel or accommodation in Port Elizabeth explore our destination pages below for info on attractions and what to do in the greater Port Elizabeth Region.

The Nelson Mandela Metro (including Port Elizabeth, Uitenhage and Despatch) is the gateway to the Eastern Cape Region, its well-equipped airport and harbour linking South Africa with other national and international destinations.

Known as the "Friendly City", Port Elizabeth is located on the south-eastern coast, 763 km east of Cape Town. A superb value-for-money holiday base, Port Elizabeth offers a diverse selection of attractions as a family-fun holiday destination including scenic nature trails, historic heritage, magnificent wildlife, cultural experiences and countless water sport activities.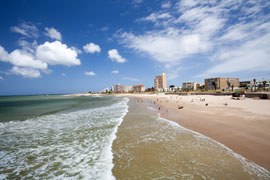 Algoa Bay's 40 km of breathtaking coastline boasts a perfect combination of warm water, protected beaches and is complemented by Port Elizabeth's wonderful climate, which has been rated as having the fourth best weather of any coastal city in the world.
The area also supports the most diverse array of vegetation types in South Africa as five of the country's seven terrestrial biogeographic areas are represented in the Eastern Cape.
The Bay, which is a favoured draw-card for beach and watersport enthusiasts is fast becoming known as South Africa's watersport capital and offers activity throughout the year, especially wind-surfing and fishing. In fact, Algoa Bay is regarded as one of the best sailing venues in the world, while scuba diving is of world class quality with beautiful reefs, shipwrecks, fish and colourful coral species.
Additional Reading:
For more info about Port Elizabeth see our articles on the SA Travel News Blog:
•
Discovering the Riches of the Bay
(a historical tour of Port Elizabeth) •
Port Elizabeth One of the "Big Five" Cities
•
Port Elizabeth Township Tour
•
Seeing the "Friendly City" from Above
•
Some of the Best Restaurants in Port Elizabeth
•
Port Elizabeth's Markets
•
Building Castles On The Bay's Beaches
•
Must-sees for nature-lovers visiting the Friendly City

Did you know?
Whether you're in the mood for an informal seaside escape, an encounter with the "Big Five" on safari, or a choice of scintillating city diversions, you're sure to find what you're looking for in the Eastern Cape.
destinations / attractions in the eastern cape