Things To Do in Muizenberg

Walk the Muizenberg Catwalk

Family Entertainment Miscellaneous Sight Seeing False Bay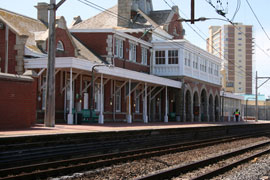 The Muizenberg Catwalk is a walk for everyone; whether you are young or old, fit or not so fit. This is a manageable, flat walk that passes beautiful views, historical buildings, incredible birdlife, war memorials and the odd whale or two - Not bad for an afternoons entertainment!
Stretch the day out by spending some time on the beach or stop off for fish and chips at the Kalk Bay Harbour. This really is a fantastic walk, one you are sure to enjoy and perhaps even do again.