Restaurants in Muizenberg
Restaurants: Bistros & Pubs
Showing 1 of 1 restaurant in this category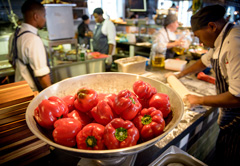 Where? Muizenberg
In the movement towards appreciating handcrafted goodness in all its forms, places like Tiger's Milk are scoring high on the popularity charts. Celebrate craft beers and hearty food at this comfortable, trendy ...
Restaurants: Cafés & Coffee Shops
Showing 2 of 2 restaurants in this category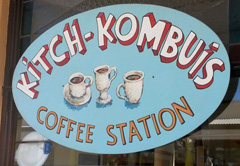 Where? Muizenberg
Kitch Kombuis (short for 'kitchen'), located in Albertyn Road, Muizenberg Village, is the quirky embodiment of the spirit of the village. Eclectic and kooky, with mismatching vintage furniture and local ...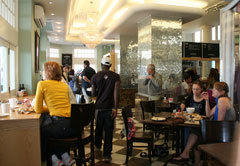 Where? Muizenberg
With endless views over the most popular surfing beach in Cape Town, Knead delivers upmarket deli meals with style. Whether sitting outside and keeping an eye on the surf, or warming up inside, it looks ...
Filter restaurants
in Muizenberg, Cape Town
©Unauthorised use of the
photos is strictly prohibited.