Things To Do in Rondebosch

Rondebosch Craft Market

Arts & Crafts Family Entertainment Farm Stalls & Markets Southern Suburbs

Where? Rondebosch Park, corner of Campground and Sandown Roads, Rondebosch, Cape Town

When? Second Saturday of the month from 09h00 to 14h00.

How? Call +27 (0)83 272-5482

How much? Free to browse

Overnight? Stay at accommodation in Rondebosch, in Western Cape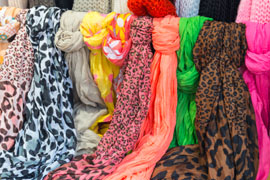 The Rondebosch Craft Market is a long standing craft market located on the corner of Campground and Sandown Roads in this lovely suburb of Cape Town.
Browsing the stalls on a Saturday morning is the perfect way to kick start the weekend! Treat yourself to breakfast under the beautiful trees in the park before perusing the hand-made goods on offer. There are a number of quality craft stalls including local crafters displaying their wares.
Please Note
Business details can change. All information is published in good faith as supplied by the providers. Please check with the provider that the activity/business is still offered as described above, before making any travel plans.