Things To Do in Table View

Explore the Rietvlei Reserve

Nature Reserves Water Sport Blaauwberg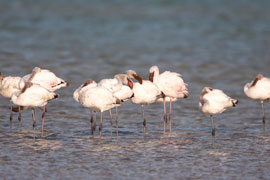 Not to be confused with the Rietvlei Nature Reserve in Gauteng, Table View has its own Rietvlei Nature Reserve, located just off Pentz Drive.
Rietvlei boasts a wetland area that is home to a diverse range of birds including pelicans and flamingos. This is a bird watchers paradise! If you are a keen water sport enthusiast you will be pleased to know canoeing and waterskiing are also permissible on the lagoon.