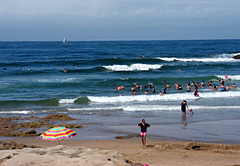 Where? Shelly Beach
Welcome to an underwater paradise! Shelly Beach is well known for the scuba diving reef which is set approximately 1500 meters from the beach. If you are brave enough to venture further you can enjoy the large ...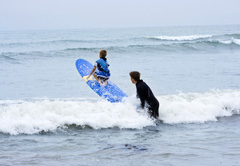 Where? St Michaels On Sea
St Micheals on Sea beach is a popular swimming and surfing beach that youíll find at the mouth of the Umhlangeni River. Itís popularity with surfers is thanks to it having one of the best point breaks in South ...