Dassieshoek Local Nature Reserve lies just eight kilometres north of Robertson. It is a small nature reserve of little more than 767 hectares that lies hunched in among the Langeberg Mountains, a favourite ...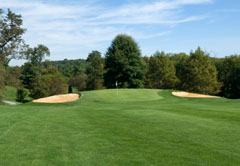 Surrounded by the rolling Langeberg mountains in the Breede River Valley and bordered by vineyards and orchards, the 18-hole Robertson golf course is the only 18-hole golf course in the beautiful 'Valley of ...
There are almost 50 million vines in the Robertson Valley Wine Route, which produce more than 200 000 tons of wine grapes every year. The most common wines found along this wine route are Shiraz, Cabernet ...
Only 1.5 hours' drive from Cape Town and in the heart of Route 62 - the longest wine route in the country - Robertson Wine Valley lies surrounded by majestic mountains in the Breede River Valley. With a ...
Set in a part of the country known as the arid Robertson Karoo, the Vrolijkheid Nature Reserve lies in the Breede River Valley, roughly 15 kilometres south of Robertson on the road to McGregor. Given the name ...