The De Wildt Cheetah & Wildlife Trust facility has gained international recognition for bringing the cheetah back from the brink of extinction through its captive breeding programmes. Over the past two decades ...
An abundance of wildlife and prolific birdlife (more than 350 bird species) can be viewed in the Borakalalo National Park and the park is also a very popular fishing spot. The name Borakalalo means 'The place ...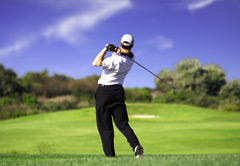 Originally called Brits Golf Club, Seasons Golf Course is situated on a stunning lifestyle estate that offers luxury against the backdrop of the beautiful North West Province. This bushveld course is the ...