Restaurants in Brits
Restaurants: Bistros & Pubs
Showing 1 of 1 restaurant in this category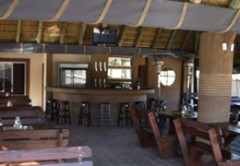 Where? Brits
'The Black Pearl" originally a Fictional Pirate ship in the "Pirates of the Caribbean" film series. The Black Pearl Restaurant symbolizes this Pirate ship, which can seat up to 120 persons at one time. ...
Filter restaurants
in Brits, North West Province
©Unauthorised use of the
photos is strictly prohibited.