Charters Creek lies on the Western Shores of the iSimangaliso Wetland Park on KwaZulu Natal's Elephant Coast. This section is a recent addition to the St Lucia collection, opening to the general public only in ...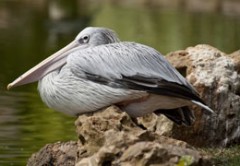 Birders regard False Bay Park as one of the better places to spot African broadbills. Use the designated trails to find an area of forest that has an open understorey but closed canopy for best opportunity. ...
Futululu Park is just outside the town of St Lucia; a lesser known birding spot on the North Coast of KwaZulu Natal. It lies within the Dukuduku Forest that falls within the iSimangaliso Wetland Park. Futululu ...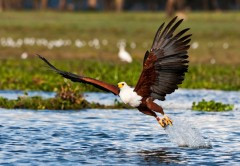 The Greater St Lucia Wetlands Park was declared South Africa's first Natural World Heritage Site on 1 December 1999. It is considered South Africa's third largest park and extends from Mapelane (Cape St. ...
iSimangaliso Marine Protected Area protects the world's southern-most coral reefs, considered one of the most important breeding sites for leatherback and loggerhead turtles. These reefs are home to around 1 ...
Now known as the iSimangaliso Wetland Park, St Lucia Wetland Park lies on the north eastern edge of KwaZulu-Natal. The incredibly beautiful series of beaches, coral reefs, lakes, swamps, wetlands, woodlands, ...
In the butterfly dome, live indigenous butterfly species are shown within their natural environment, inviting tourists and locals to see and be a part of this habitat in an up-close way. The plants on which ...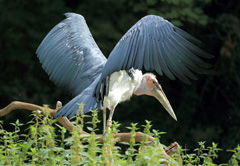 Lake Mavuya is a large wetland and lake region on KwaZulu-Natal's north coast, just south of the Futululu forest and park. It is owned by Sappi, who bought the estate in 1989. However, whilst it remains ...
Lake Sibaya is the largest fresh water lake in South Africa with a surface area of 77 km˛ and an average depth of 13 m. The lake was previously connected to the sea and with the closure of the estuary, ...
Mapelane Nature Reserve is the southernmost reserve within the Greater St Lucia Wetlands Park. The Mapelane Nature Reserve is situated on the south bank of the Umfolozi River where it enters the sea, opposite ...
The Mfabeni Mission Rocks is part of the spectacular iSimangaliso Wetland Park World Heritage Site in KwaZulu-Natal, less than 300 kilometres from the tourism hotspot of Durban. Mission Rocks is a spectacular ...
Few people know about Muzi Pan, yet it is one of the highlights of any birding trip to KwaZulu-Natal's northern coast. It lies within the greater iSimangaliso Wetland Park, close to the eastern entrance of ...
St Lucia – and the chance of seeing humpback whales - When you think of whale song, you think of the sound that the humpback whale makes. Their collection of moans, cries and howls can continue for hours and ...