This is an 18-hole course that is fewer than 10 kilometres from the town centre, nestled in the pretty Belmont Valley; a serene farming community in the heart of the Eastern Cape. The pace is slower, the ...
The Blaauwkrantz Nature Reserve was proclaimed for the sole purpose of conserving the habitat of the largest known anabantid fish (or Eastern Cape rocky - Sandelia bainsii), found in a few isolated areas in ...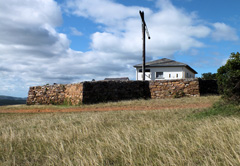 Perched on top of Gunfire Hill, which meets the blue African skies in a tranquil display of natural splendour, Fort Selwyn is open to visitors by request only. It is part of the Albany Museum (the ...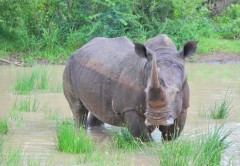 The spectacularly beautiful Great Fish River Reserve lies in the valley of the Great Fish River, between the town of Grahamstown and Fort Beaufort, extending eastwards all the way to the Kieskama River. It is ...
Kwandwe, translated as 'place of the blue crane' in isiXhosa, flanks both the north and south banks of the Great Fish River, near Grahamstown, roughly two hours' from Port Elizabeth. The 22 000 hectare reserve ...
The Makana Botanical Gardens, said to be the second oldest such gardens in South Africa and a national monument, lie adjacent to the Rhodes University campus in Grahamstown. They were established way back in ...
Rhodes University was established in 1904 in response to a growing need for tertiary education and a lack of facilities and funds in smaller institutions around the Eastern Cape Province. Over the generations, ...
Shamwari Game Reserve is the southernmost, Big Game, private reserve in Africa - Malaraia Free. This ultimate African adventure stretches along the Bushman's river, halfway between Port Elizabeth and ...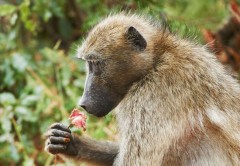 The Thomas Baines Nature Reserve is situated 12km from Grahamstown. The Thomas Baines Reserve is named after the famous 19th Century artist who left a valuable record of the rich diversity of fauna and flora ...