Koringberg, Swartland
Just 15 kilometres from Moorreesburg along the N7 to Piketberg, and an easy hour's drive from Cape Town, lies the charming little village of Koringberg, amidst wintergreen and summergold wheatfields.
Koringberg, one of many in the area to have its roots in the church, was originally called Warren's camp. It was only when the community broke away from the Dutch Reformed church in neighbouring towns Moorreesburg and Hopefield that it formed an identity of its own and became known as Koringberg.
Koringberg may be one of the lesser known villages in the Swartland, but the Koringberg mountain biking trail is slowly putting the town on the map. This day ride, to a secret destination that rises up from the normally flat Swartland Region, is a guided bike tour that purports to start with an easy and fast jeep track that prepares you for the hard climb ahead - worth it, no doubt, for the promise of glorious panoramic views. But the ride is enjoyable, taking one through fynbos, wheat fields and klipkoppies, and the descent promises to put hair on your chest with the sharp hairpin bends.
For those who would prefer to do it on foot, there is a 5 kilometre hiking trail to the top of Koringberg, where the vistas include Table Mountain on a good day, the Cederberg and Winterhoek Mountains in the distance. Other activities include water sports at Misverstand Dam, fly-fishing on the Berg River and the Swartland Wine Route.
In the vicinity
Hotels & other accommodation options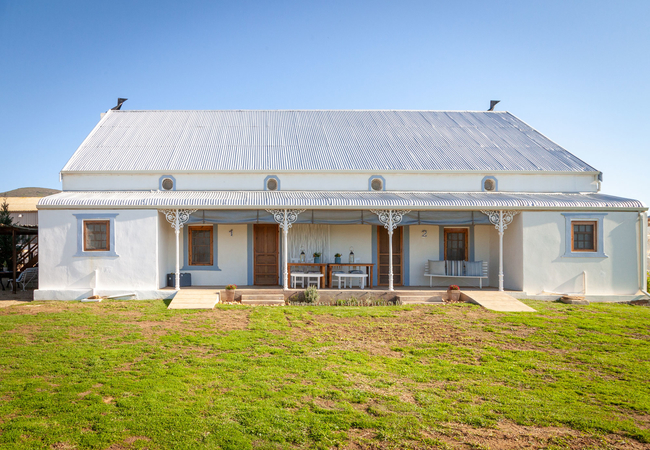 Self Catering
Vleidam Guest Farm offers guests accommodation deep in the heart of the Swartland, the peaceful getaway you have been searching for. Boasting pa...
Noteworthy attractions
Find accommodation in Koringberg
FIND / South Africa Accommodation / Western Cape Accommodation / Cape Town Accommodation / Swartland Accommodation / Koringberg Accommodation
Koringberg as a destination