Steynsburg, Amatola
The small village of Steynsburg is secluded within the gorgeous mountain ranges of the Eastern Cape Province of South Africa. At only 17.4 square kilometres in area, this little town is home to hundreds of households, or about 8 000 people.
Although small, the beauty, combined with the massive properties of Steynsburg are now luring new residents from all around South Africa, who are looking for the peace and tranquillity of the countryside at reasonable prices. The facilities and amenities of the town itself are adequate and varied, and include a small hospital and a clinic, as well as shops, restaurants and other services.
Steynsburg may be very small, but it has a long history. It was founded in 1872, and the entire area was used for sheep farming from its earliest days, thanks to the scrubby vegetation so typical of the Eastern Cape. It was named after the grandfather of former president Paul Kruger, whose name was Douwe G Steyn.
Today, it is still occupied by a number of farms, but the neighbourhoods have also evolved into more residential areas that are ideal for families and retirees. The ambience promotes a relaxed lifestyle within the rugged beauty of the Eastern Cape.
In the vicinity
Hotels & other accommodation options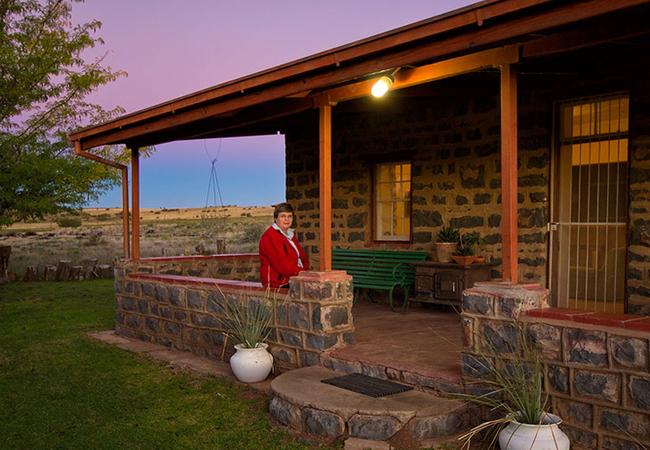 Guest House / Self Catering
Hillston Farm offers accommodation either in a quaint ironstone cottage, built in the late 1800's or in our remote country house. Meals are serve...
Noteworthy attractions
Find accommodation in Steynsburg
FIND / South Africa Accommodation / Eastern Cape Accommodation / Amatola Accommodation / Steynsburg Accommodation
Steynsburg as a destination