Oviston, Eastern Cape Highlands
Oviston sits perched on the edge of the Gariep Dam within the 16 000 hectare Oviston Nature Reserve in the heart of the Nama Karoo. The town of Oviston rests unnoticed amidst open plains of almost white grass, little koppies, brilliant blue skies and little else.
Other than incredible sunsets - the result of the semi-desert region in which the town resides - the downside of which are blisteringly hot days and a fair amount of dust. The upside is the cool evenings and sunsets.
The open space and views out over the dam provide an incredible sense of peace to those prepared to venture here, seemingly in the middle of nowhere (although Bloemfontein is but two hours away). If it is a holiday filled with restaurant hopping, coffee shop sidewalks and shopping, then perhaps Oviston is not quite what you had in mind.
But if you want quiet, chilled water filled adventure, or the simplicity of days spent on a boat with little other to worry you than reeling in a fish within the peace of a nature reserve, then Oviston is a discovery that you might not be willing to share with your friends.
Oviston's predominantly asbestos walled, zinc roofed homes originally housed the builders of the Gariep Dam (now known as Lake !Gariep). The homes were sold on mostly to retired folk who come here to get away from it all.
The dam is over 100 kilometres in length and, at its widest, 15 kilometres across with a surface area of over 370 km². It is also the largest storage reservoir in the country. Oviston Nature Reserve is one of three nature reserves that surround the dam, the other two are Tussen-die-Riviere (between the rivers) and the Gariep Nature Reserve.

Travellers' Reviews
1 Review from SA-Venues.com travellers. All reviews are verified.
There are not many things as beautiful as the Gariep Dam. Oviston is right on its banks, and there's nothing much to do there except enjoy the dam. This is ideal as a family camping or fishing trip, but come prepared, as there aren't shops close by.
Des Bowman (Pretoria)
In the vicinity
Hotels & other accommodation options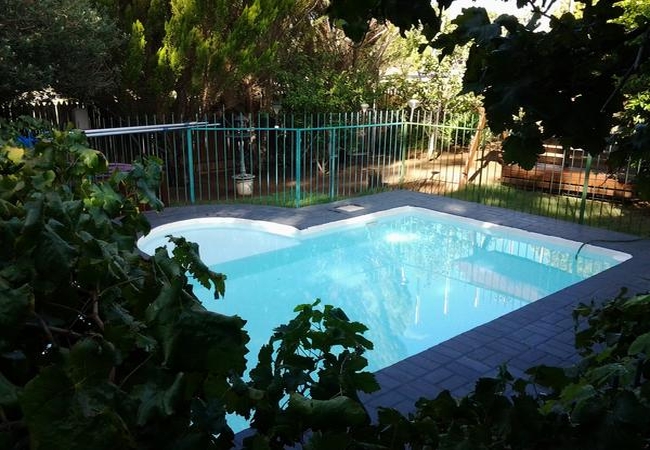 Hotel / Self Catering
Rose Cottage is ideal for the 1 night stay over guest looking to break their journey or the guest wanting to spend more than 1 day and enjoy the ...
Self Catering
Situated at Oviston Nature Reserve at Lake Gariep, Siloam Village offers great accommodation for those seeking a more tranquil laid-back break wi...
Noteworthy attractions
Find accommodation in Oviston
FIND / South Africa Accommodation / Eastern Cape Accommodation / Eastern Cape Highlands Accommodation / Oviston Accommodation
Oviston as a destination