Eating Out in Observatory

Gypsy Café

Cafés & Eateries Southern Suburbs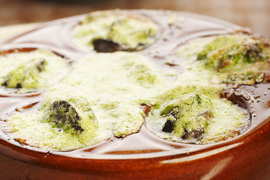 Here at the Gypsy Café, the food changes on a monthly basis, so there is always something new and delicious to try.
Enjoy rich cheese filled pastry treats, salmon cannelloni, snails with blue cheese, salads that will have you salivating before you have even tried it, steaks, chicken livers with fresh bread and delicious bread and butter pudding. Grab a cocktail or select a lovely bottle of wine to enjoy with your meal.
The ambiance is magical, there are cloths draped from the ceiling, fairy lights all around and a number of mystical and unusual items dotted around. The staff are excellent, friendly and pleased to help. This is the ideal spot for a memorable date.