Things To Do in Soweto

Soweto Tour

Township Tours Johannesburg Southern Gauteng

Where? Soweto, Johannesburg, South Africa

When? Daily tours available.

How? Call Various Operators

How much? Falls into price group R101 to R200 per person. Confirm with the provider.

Overnight? Stay at accommodation in Soweto, in Gauteng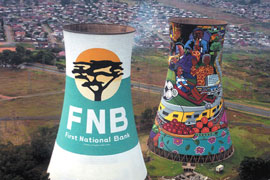 Visit Soweto, the biggest and most vibrant township in South Africa, which is increasingly becoming one of the most popular tourist destinations in the country. The city of Johannesburg is the engine of Africa, the economic hub of the country, and has a wealth of historic and cultural experiences to offer the enthusiastic tourist. Enjoy a local meal at a popular South African restaurant in Soweto.
The Soweto Township Experience - South of Johannesburg is Soweto, a city developed as a township for black people under the apartheid system. Most of the struggle against apartheid was fought in and from Soweto. Soweto is inhabited by over two million people, with homes ranging from extravagant mansions to makeshift shacks.
Soweto is a city of enterprise and cultural interaction. It is a popular tourist destination with sites such as Kliptown (where the Freedom Charter was drawn up), the home of former President Nelson Mandela, the Hector Petersen Memorial site, restaurants and shopping.
Day trips to Soweto are available from many excellent Tour Guides. For a list of guided day tours to Soweto see: Soweto Tours.