Eating Out in Brooklyn

Pangaea Lounge

Cafés & Eateries Nightlife & Theatre Pretoria

Where? 570 Fehrsen Street, Building 1, Ground Floor, Brooklyn Bridge, Brooklyn, Pretoria.

When? Monday to Sunday from 10h00 till late.

How? Call +27 (0)12 346-0960

Overnight? Stay at accommodation in Brooklyn, in Gauteng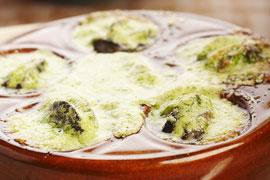 The elegant Pangaea Lounge in Brooklyn, Pretoria, is a trendy hub in which to entertain and socialise. The contemporary style combines with a laid-back atmosphere to create a unique vibe that reflects our modern lifestyles.
Pangaea takes an international approach to its food, décor and refreshments; incorporating elements from all over the world to create an innovative experience.
The a-la-carte menu has a number of fabulous dishes, the variety of which is sure to cater to everyone's tastes. There is flexibility within the menu, though, and patrons are encouraged to mix and match. The extensive wine list offers popular wines that range from easy quaffers to more complex or rare specialties. Service is of utmost importance. Patrons can expect discreet, friendly waitrons that are familiar with the menu.