Travelling with Children in South Africa
Find child-friendly establishments catering for families travelling with kids in South Africa. These child friendly establishments include family hotels, game lodges with kids' programme, guest houses, bed & breakfasts, holiday apartments, suites, cottages and holiday homes.
Many of these family friendly establishments are geared for families travelling with kids and will be able to assist with camping cots, extra mattresses for kids, sleeper couches etc. Please double check before finalising your bookings and specify your children's ages when enquiring.
Popular family friendly accommodation
Select your destination to book your family's holiday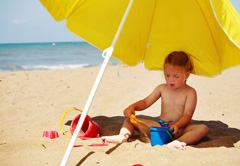 Western Cape and Cape Town
Also see Cape Town Things To Do with Kids and Cape Town Accommodation
In Cape Town and the Western Cape countless child-friendly beaches offer hours of sand play, surfing, body surfing and swimming; flea markets abound, and certain restaurants and coffee shops, like the Noordhoek Farm Stall and the Barnyard ...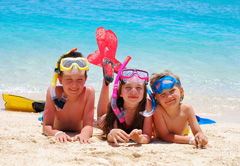 Garden Route
Also see Garden Route Things To Do with Kids and Garden Route Accommodation
With a little imagination, and help from those establishments that cater specially for children, the Garden Route is a wonderful escape for families with children of all ages, but particularly for those children who can join you on walks th...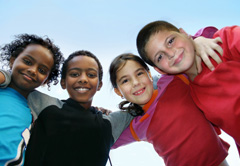 Eastern Cape
Also see Eastern Cape Things To Do with Kids and Eastern Cape Accommodation
With its ideal mild climate, some of the most beautiful beaches in the country, particularly because they lie on the Indian Ocean, and any number of things to do with a family, the Eastern Cape is definitely one of the more favoured regions...
KwaZulu Natal
Also see KwaZulu Natal Things To Do with Kids and KwaZulu Natal Accommodation
Pedal lagoon boats at Uvongo; swimming with fish at uShaka Marine World; climbing the lighthouses at Port Shepstone, Cape Vidal and Umhlanga; a boat tour of Durban's harbour; and the beaches make holidaying with children an absolute pleasur...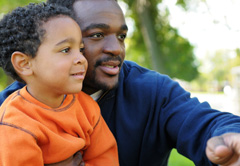 Gauteng
Also see Gauteng Things To Do with Kids and Gauteng Accommodation
Jo'burg or "Jozi" has a number of fun and interesting activities for children: The Johannesburg Zoo in Parkview, with a farmyard section specially designed for under-sixes; feeding ducks in the city's green parks like Emmarentia, Zoo Lake a...
Mpumalanga
Also see Mpumalanga Things To Do with Kids and Mpumalanga Accommodation
The Blyde River Canyon, Bourkes Luck Potholes, God's Window and the Three Rondavels - forms a familiar backdrop to family holidays where child-friendly venues add to the already long list of adventures and activities to keep young ones spel...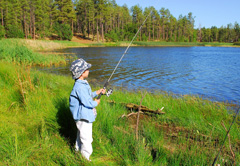 Limpopo
Also see Limpopo Things To Do with Kids and Limpopo Accommodation
Limpopo is largely about going on safari and what better way for families to experience nature's lessons. The western side of Limpopo offers malaria-free big five game viewing that is perfect for families with children ...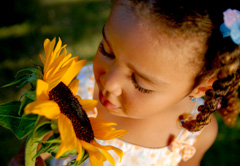 North West Province
Also see North West Things To Do with Kids and North West Accommodation
The North West has two enviable game reserves - Madikwe right up against the Botswana border, and Pilanesberg almost adjacent to Sun City. These are ideal for families, not least because they are malaria free and lie within easy travelling ...
Free State
Also see Free State Things To Do with Kids and Free State Accommodation
In the Free State it is little towns like Clarens, Fouriesburg, Ficksburg and Parys that are the real showstoppers, and together with locations like the Golden Gate National Park make a visit to the Free State with kids a real escape from i...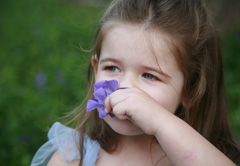 Northern Cape
Also see Northern Cape Things To Do with Kids and Northern Cape Accommodation
Besides the already too many activities to fit into one holiday, there are no fewer than five routes in the Northern Cape that include the Flower Route, the Orange River wine route, where a number of wine cellars have family-friendly venues...
Why Book with
SA-Venues.com
Get detailed information about each accommodation provider, good quality images (exteriors and interiors), read guest reviews, compare rates and discounts, and make direct bookings with your chosen child friendly accommodation. You can filter by age group, to ensure your toddler will be welcomed. No booking fees are charged by SA-Venues.com site and all properties are verified accommodation providers.
Secure payments
Accredited establishments
Deal direct and save
Travelling with Baby?
For families travelling with babies, SA-Venues.com highly recommends Babylite, the one-stop baby hire service. Avoid the hassle of heavy prams, car seats and travel cots, not to mention excess baggage fees involved when travelling by air.
Babylite stock every baby product you need including prams, strollers, joggers, cots, car seats and more, all from trusted baby brands, and completely sanitised to keep your baby happy, healthy and safe during your South African family holiday.