Restaurants in Montagu
Restaurants: Casual Dining
Showing 2 of 7 restaurants in this category
Where? Montagu
Mimosa Lodge's award-winning restaurant has put Montagu on the culinary map. Its award-winning Swiss Chef takes pride in using only the freshest ingredients, to create gourmet masterpieces, incorporating ...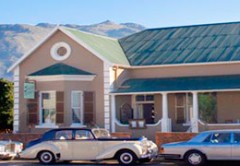 Where? Montagu
At Jessica's Restaurant guests can enjoy a romantic candle-light dinner in this beautifully restored Victorian home dating back to the late 1800's. On Montagu's warm summer evenings, dinner are served under ...
Restaurants: Bistros & Pubs
Showing 2 of 2 restaurants in this category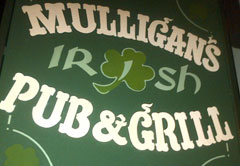 Where? Montagu
Montagu's Mulligans Pub & Grill Mulligans is a cosy pub in the Irish tradition, serving great pub grub, ice cold drinks and beer on tap. The a-la-carte menu that is sure to appeal to the full spectrum of ...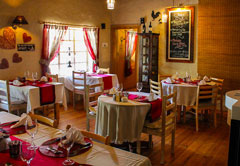 Where? Montagu
The Mystic Tin is situated along Route 62 in Montagu and combines a micro-brewery, restaurant and bistro. The setting is relaxed and casual, and the owners take great pride in the eclectic vibe that permeates ...
Restaurants: Cafés & Coffee Shops
Showing 2 of 4 restaurants in this category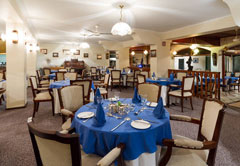 Where? Montagu
Cogman's is a fine dining restaurant located within the Avalon Springs Hotel & Spa Resort. With the hot springs featuring as a major tourist attraction to the town of Montagu, the restaurant is open to the ...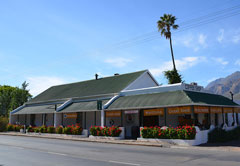 Where? Montagu
Rambling Rose, in Montagu's Long Street, is a restaurant and farm stall that is situated along the famous Route 62 through the South African Karoo. It is dedicated to delicious flavours, innovative ideas and ...
Filter restaurants
in Montagu, Western Cape
©Unauthorised use of the
photos is strictly prohibited.