Restaurants in Phalaborwa
Restaurants: Bistros & Pubs
Showing 2 of 2 restaurants in this category
Where? Phalaborwa
Nestled in the charming town of Phalaborwa, in the South African province of Limpopo, is the renowned Qualito Craft Distillery. Here, wonderful varieties of gins, vodkas and whiskies are created by dedicated ...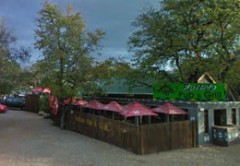 Where? Phalaborwa
Buffalo's Pub and Grill is situated in the heart of Phalaborwa which is alongside the Kruger National Park and surrounded by many other nature and game reserves. The Buffalo's Pub and Grill is set in a ...
Filter restaurants
in Phalaborwa, Limpopo
©Unauthorised use of the
photos is strictly prohibited.