Restaurants in Balgowan
Restaurants: Fine Dining
Showing 1 of 1 restaurant in this category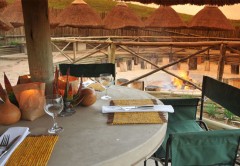 Where? Balgowan
Located at the renowned Woodridge Country Hotel and Spa in the heart of the Natal Midlands, Isibaya a la Carte Restaurant offers a menu inspired by the riches of the African continent. Open daily for ...
Restaurants: Casual Dining
Showing 1 of 1 restaurant in this category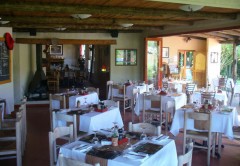 Where? Balgowan
The Caversham Mill Restaurant is situated on the banks of the Lions River, overlooking a waterfall. When the river is in full flow, the noise of the water rushing by is immense. The estate is a paradise ...
Filter restaurants
in Balgowan, KwaZulu Natal
©Unauthorised use of the
photos is strictly prohibited.