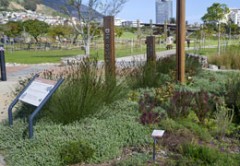 Set in Cape Town's Green Point Urban Park, the Biodiversity Garden is an incredible space in which to immerse yourself in a selection of the unique flora indemic to Cape Town. It features no fewer than 300 ...
Contained in the New Somerset Hospital, the old city hospital for contagious diseases built by Sir George Grey the governor of the Cape in 1859 the Cape Medical Museum is a great visit if you are interested in ...
Home décor, art and artefacts, fashion, beauty, health and lifestyle related stores all delivered in a unique Cape Malay architecture. This is where the best of Cape Town people are drawn together, attracted ...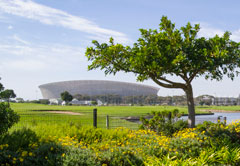 During the 2010 FIFA World Cup™ event, the Cape Town Stadium was known as Green Point Stadium. However, it was renamed after the event. It was constructed on the site of the original Green Point Stadium. For ...
At Metropolitan Golf Club you enjoy your game in the most centrally situated green belt of Cape Town. Adjacent to the V&A Waterfront (5 minute walk) with magnificent views of Table Mountain and Signal Hill. ...