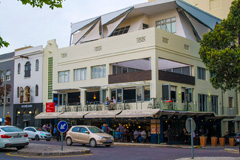 Bree Street is the epitome of what Cape Town has to offer, with everything from fine dining to designer bars and organic food restaurants. It is the road's width and extraordinary architecture that has formed ...
On Cape Town's Grand Parade stands an imposing Italian Renaissance-style Edwardian building constructed from honey limestone. Cape Town's City Hall took five years to complete, after the laying of its ...
Serving as a place of remembrance for the six million Jews who died in the Holocaust between 1933 and 1945 when over six million Jews were murdered, the Cape Town Holocaust Centre lies on 'Museum Mile' in the ...
The Centre for the Book, as its name suggests, promotes a culture of reading, writing and publishing in local languages. It's the National Library's outreach arm and aims to increase access to books for all. ...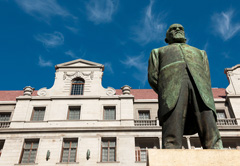 Church Square lies on the corner of Parliament and Spin streets, just south-west of St George's Cathedral and the Slave Lodge. The little cobbled square, though perhaps not much to look at, has only recently ...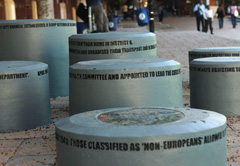 Zainunnisa 'Cissie' Gool was the only woman to serve on Cape Town's City Council at a time when she did not have the right to vote, representing District Six between 1938 and 1951. She was said to be a woman ...
The Company's Garden is a large public park and botanical garden set in the heart of Cape Town, home to a rose garden, Japanese garden, fish pond and aviary. Roaming Company Gardens, past the back of ...
Tuynhuys, the office of the state President and closed to the public, witnessed one of the most important turning points in South African history when FW de Klerk announced from its steps, on 18 March 1992, ...
Diamond Works is Cape Town's finest jewellery experience. Established in October 2001, the idea was to create a jewellery destination whereby tourists could learn about the art of diamond cutting, witness the ...
When the apartheid government swooped on District Six, Cape Town in 1965, forcibly removing its occupants and declaring the area a 'whites-only' zone, the rich fabric of an impoverished but vibrant community ...
Grand Parade, as its name suggests, served as a military parade ground for many years and as a stage for public participation, be it as a venue for major political rallies or flea market stalls. Its greatest ...
You cannot visit Cape Town and not visit one of its oldest markets, set on a cobbled square between Short and long Market Streets. This is where Capetonians have been buying their clothing, jewellery, sandals, ...
What strikes you, as you look at the oldest church in the country, is how modern it seems, given its three hundred and thirty odd years. Which is as it should be, considering that all that remains of the ...
Heritage Square is one of Cape Town's most successful urban renewal projects. It lies right at the heart of the city flanked by Hout, Buitengracht and Shormarket streets, just off the now fashionable foodie ...
The city of Cape Town, despite not being the capital of South Africa, is home to South Africa's Parliament - Cape Town is the legislative capital, whilst the seat of government is in Pretoria, the ...
Long Street could be described as the funkiest and loudest street in Cape Town, bustling with markets and boerewors roll stands during the day and hosting parties of all kinds once the sun sets. Once the ...
Find the Mandela Rhodes Building on the corner of St George's Mall and Wale Street in Cape Town. Designed by Sir Herbert Baker, it was originally built for De Beers by Cecil John Rhodes in 1902. The historical ...
One of the art works of the Sunday Times Heritage Project is a commemoration of the place where the famous song, Mannenberg, was recorded. The work is by Mark O'Donovan, an electrical engineer, and Francois ...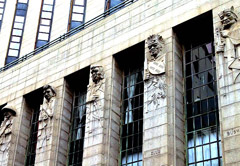 On the corner of Darling and Parliament streets is the Old Mutual Building (officially The Mutual Building). Old Mutual no longer work from here; they began moving as early as the 1960s to more modern ...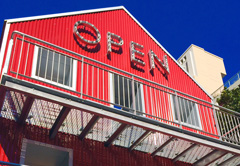 Open House is a public art piece. It is a 10.5 metre high bright red 'house' without a back. Its narrow three-storey facáde, complete with stairs and wrought iron balconies, is the creation of artist Jacques ...
Rust en Vreugd (rest and joy) is an ornate 1778 townhouse on the outer limits of Buitenkant Street (in an area that would have been on the 'outer edge' of Cape Town when it was built), generally considered the ...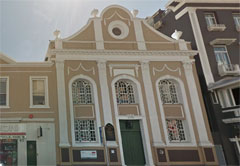 Despite its position as one of the oldest and most graceful buildings on Long Street, the Slave Church Museum is without many visitors. Perhaps this is because it is not on the well-trodden route of popular ...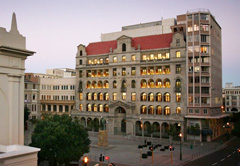 You'll find The Social History Resource Centre in the National Mutual Building overlooking Church Square, on Parliament Street and Spin Street, a block down from Adderley Street and St George's Cathedral. t's ...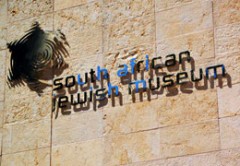 The South African Jewish Museum stands on what is considered Cape Town's 'museum mile' in the centre of town - neighbour to the Old Synagogue, the first to be built on South African soil - the Great Synagogue, ...
The oldest museum in sub-Saharan Africa, the South African Museum (SAM) has been adding to their collections for nearly 200 years and was established in 1825. Collections here range from fossils to insects and ...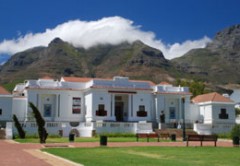 Lying in the Company Gardens, opposite the South African Museum on Government Avenue, the South African National Gallery houses some of the most beautiful collections of South African, African, British, ...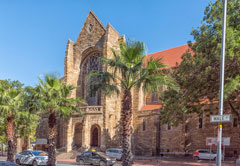 St George's Anglican Cathedral, a gorgeous example of Victorian era design with magnificent stained glass windows and a crypt in which there is a restaurant - reminiscent of St Martin's in the Field in London ...
Once a congested city street, St George's Mall is now a pedestrian area in the middle of Cape Town's city, bustling with activity that ranges from live entertainment - provided by buskers, dancers, drummers, ...
Established by German immigrants in 1861, St Martini is the first German Lutheran Synod in South Africa. It was built when the Lutheran Church split and a new church, called St Martini the Evangelical Lutheran ...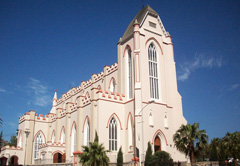 The Cathedral of St Mary of the Flight into Egypt, known simply as St Mary's Cathedral, is a beautifully imposing building on Roeland Street within walking distance of The Company's Garden and a couple of ...
The over 360 year old sweet saffron pear tree is an old Dutch pear that arrived way back in Van Riebeeck's time. Its Latin name is Pyrus communis, which makes it one of the original varieties of pear. It must ...
Lying between Hans Strijdom Avenue and Riebeek, Long and Adderley streets, it is also a very busy square, particularly over lunch. Which is why it is a favourite space for those who work in the vicinity to ...
We are still here is a monument outside the Central Library on Longmarket pedestrian mall. It is both disturbing and moving. Almost hidden along the leafy byway, the mosaic framed art piece displays copies of ...