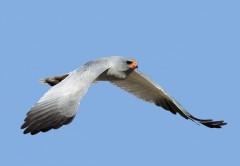 The rather heady mix of assorted sour bushveld, riverine woodland that lines the almost always arid watercourses, and vast plains of thornveld set against the rolling foothills of the Soutpansberg, make the ...
Entabeni forest is a strip of Afro-temperate mist-belt forest that is part of the state Entabeni plantation. As such it is one of few remaining forests of this description and harbours some of the province's ...
Locally known as Hanglip Bosreservaat, the reserve has over 340 hectares of indigenous sub-tropical forest criss-crossed with hiking paths, mountain forest streams and the call of birds. During the heat of the ...