About Mapungubwe Cultural Landscape
Mapungubwe Cultural Landscape is situated in the extreme north of this country, where South Africa meets Botswana and Zimbabwe. However, it was once (between 900 and 1300 CE) the centre of gold and ivory trade with eastern African ports. Although once being the largest kingdom in the African sub-continent, Mapungubwe was abandoned in the 1300ís. Still, this remains a very important area thanks to the heritage left behind by generations passed.
Did you know?

What is left behind in this rugged landscape is an important part of understanding climate change, as well as a testimony to how cultures change, develop and, eventually, see their demise.
The Mapungubwe Cultural Landscape is a massive savannah that is nestled peacefully at the confluence of the Limpopo River and the Shashe River. Today, this area is home to two palace sites and the settlements around them, virtually untouched and unharmed. These sites are fantastic to see and humbling to experience up close. They paint a picture of the northern stretches of South Africa, as well as of the political and social developments of this fascinating culture.
Visiting this historical and cultural site in Limpopo during your time in South Africa will give you a unique glimpse into what makes this country so vibrant and diverse. Johannesburg and the OR Tambo International Airport are some four hours away, while Durban and the King Shaka International Airport are almost 10 hoursí drive from Limpopo.
Mapungubwe is set hard against the northern border of South Africa, joining Zimbabwe and Botswana. Mapungubwe Cultural Landscape is an open, expansive savannah landscape at the confluence of the Limpopo and Shashe rivers.
Mapungubwe developed into the largest kingdom in the sub-continent before it was abandoned in the 14th century. What survives are the almost untouched remains of the palace sites and also the entire settlement area dependent upon them, as well as two earlier capital sites, the whole presenting an unrivalled picture of the development of social and political structures over some 400 years.
Justification for Inscription
Criterion (ii): The Mapungubwe Cultural Landscape contains evidence for an important interchange of human values that led to far-reaching cultural and social changes in Southern Africa between AD 900 and 1300.
Criterion (iii): The remains in the Mapungubwe cultural landscape are a remarkably complete testimony to the growth and subsequent decline of the Mapungubwe state which at its height was the largest kingdom in the African sub-continent.
Criterion (iv): The establishment of Mapungubwe as a powerful state trading through the East African ports with Arabia and India was a significant stage in the history of the African sub-continent.
Criterion (v): The remains in the Mapungubwe cultural landscape graphically illustrate the impact of climate change and record the growth and then decline of the kingdom of Mapungubwe as a clear record of a culture that became vulnerable to irreversible change. (Source: UNESCO)
Need to Know
WhereMapungubwe Cultural Landscape, near Musina, Limpopo Province, South Africa
WhenPlease enquire.
Telephone+27 (0)15 290-2010
OvernightStay in Musina Accommodation, Limpopo
Disclaimer
Please note, business details can change. While we endeavour to ensure all information provided by the service provider is correct at the time of publication, we do not assume any liability caused by errors or changes, such as price, cost, time, and location. Please check with the provider that the activity/business is still offered as described, before making any travel plans.
Feedback?
If this is your attraction, you can let us know if anything on this page is outdated or contains inaccuracies, by email. We regret, we do not have any other information, please contact the provider if you have questions.
Additional Reading
You might also be interested in
In the vicinity
Hotels & other accommodation options in Musina
Things to do in the area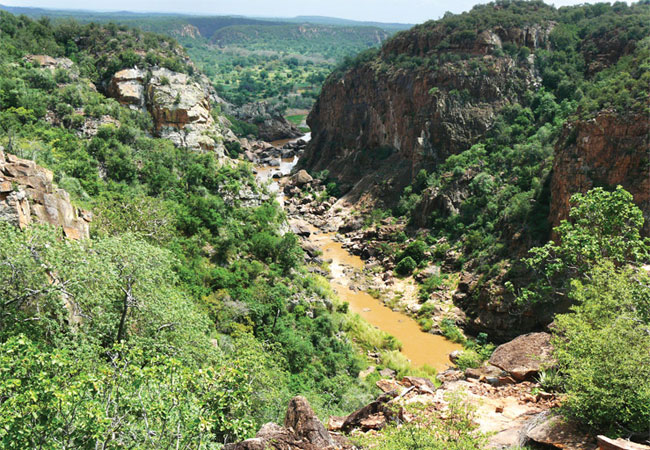 Hiking Trails
Start: Singo Safari Lodge overlooking the Luvuvha RiverFinish: Mutale Falls LodgeDuration: 5 nights (although there are shorter versions)Fitness:...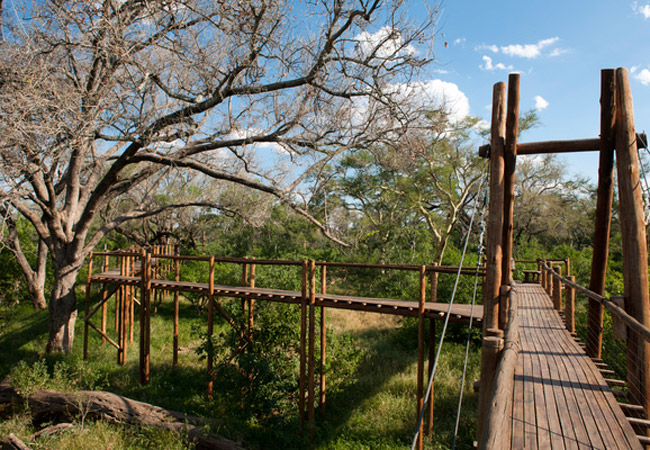 Nature Reserves
The exquisite Mapungubwe National Park and World Heritage Site in Limpopo is a wonderland of South African fauna and flora. In 2014, massive floo...
Accommodation convenient to Mapungubwe Cultural Landscape
FIND / South Africa Accommodation / Limpopo Accommodation / Vhembe Accommodation / Soutpansberg Accommodation / Musina Accommodation
Musina as a destination