Vivo, Soutpansberg
The Soutpansberg Mountains rise seemingly out of nowhere virtually on the doorstep of the little village of Vivo. From there they stretch east in a series of dips and troughs, petering out as one reaches the Kruger National Park, on the border between Limpopo and Mozambique.
Vivo lies close to the highest peak in the Soutpansberg range. Actually the highest peak, known as Mount Letjume, in this extraordinary range of mountains, lies somewhere between Vivo and Makhado, just east of Vivo, but suffice to say, mountains serve as a major backdrop to the little town.
The area around Vivo is a nature lover's dream. There are plenty of game farms, nature reserves and natural heritage sites, and the awe-inspiring scenery is substantial whatever the activity - hiking, self-guided walks or in the back of a landrover.
Tempting though it might be to assume that Vivo derives from the Italian musical term meaning 'quite fast', in the case of the little village, the name is thought instead to derive from a corruption of the Sotho word 'phefo', which refers to the cold wind that blows through the mountains. Vivo does indeed lie in a gap between two mountain ranges - the Soutpansberg and the Blouberg, which goes some way to explain its name.
Bird life in the Soutpansberg is incredible. No fewer than 380 bird species have been recorded in these mountains and it's a well documented birder's paradise. The indigenous Tree Sanctuary in Makhado, just a few kilometres from Vivo, is well worth a visit for the incredible array of tree species found, whilst the Hangklip picnic site and forest, also in Makhado, has some lovely scenic trails and superb birdwatching.
In the vicinity
Hotels & other accommodation options
Game Lodge
Chinaka Game Lodge offers accommodation in a secluded, private and affordable game lodge set in the heart of the Bushveld in the Limpopo Province...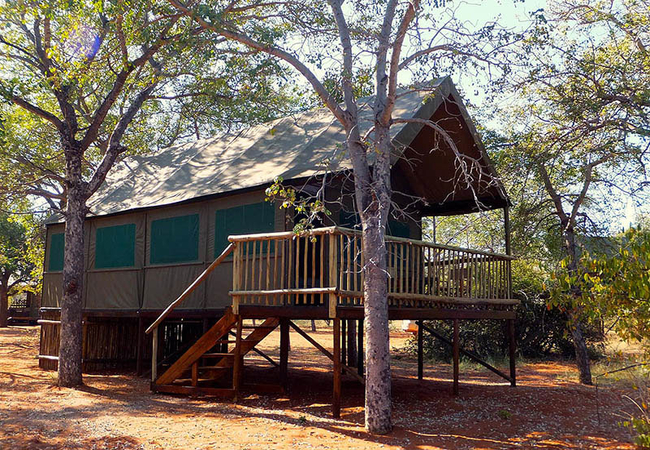 Game Lodge
Iphofolo Lodge provides an exclusive stay where you can enjoy a true bush experience. Accommodation is offered in our double rooms which sleep tw...
Noteworthy attractions
Find accommodation in Vivo
FIND / South Africa Accommodation / Limpopo Accommodation / Vhembe Accommodation / Soutpansberg Accommodation / Vivo Accommodation
Vivo as a destination