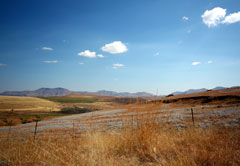 Colling's Pass (often called Collin's Pass) is one of several mountain passes in the mountains where KwaZulu-Natal, Mpumalanga and the Free State meet. This area is peppered with mountain passes: ...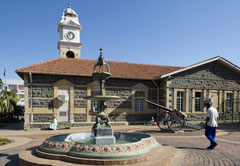 Ladysmith, the little country town, might lie on the south-western perimeter of the Battlefields Route, but it also played a rather prominent role in the 118-day siege of the Anglo-Boer War. Like other old ...
Nambiti's chief appeal is its exclusivity as the only reserve in Kwazulu-Natal with big 5 viewing. Lion, elephant, leopard, buffalo and rhino are included in the 30 species of game the malaria-free 22 000 acre ...