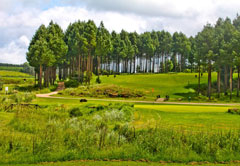 Although this is a 9-hole course, St Cathrynís holds its own amongst some of the more challenging in the country. This means that, whether you are a regular golfer, a pro or a beginner, St Cathrynís will suit ...
The relatively unknown Umvoti Flower Reserve, also known as Lake Merthley Wildflower Reserve, lies on the shores of Lake Merthley just outside of Greytown in the Midlands. Except that the fences of the reserve ...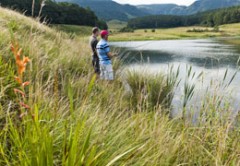 Lying just outside of Greytown, the Umvoti Vlei Nature Reserve is 267 hectares that function as a sanctuary for wetland birds - an ideal spot for bird watching that provides an unobtrusive bird hide for avid ...