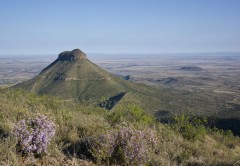 Formed hundreds of millions of years ago, the Karoo of South Africa is one of the great natural wonders of the world. Camdeboo National Park provides the visitor with insights into the unique landscape and ...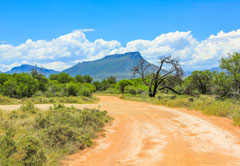 The Camdeboo Pass lies entirely within the Camdeboo National Park, just off the R63 from the Karoo town of Graaff-Reinet. The pass gets little publicity in its own right. It doesn't even make it onto the top ...
The Camdeboo Route is a tourist route through the northerly reaches of the Eastern Cape linking the towns of Graaff-Reinet, Aberdeen and Nieu-Bethesda. It is one of six routes through the Karoo. The others ...
You cannot miss Graaff-Reinet's imposing Dutch Reformed Church. Also known as the Grotekerk, the Dutch Reformed Church holds the most imposing position in town, right in the middle of the town's 'square' ...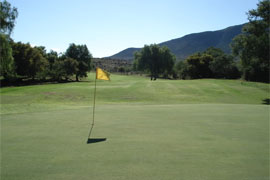 This 9 hole golf course with 18 tee-boxes is situated 5 km outside of the town of Graaff-Reinet on the Aberdeen Road. Facilities at Graaff-Reinet Golf Club include a halfway house, bar, putting green and ...
In the heart of Graaf Reinet lies a totally unexpected surprise in the form of a nursery, which might just as well be called a garden as a wander around will soon divulge. Even the pavement where you park the ...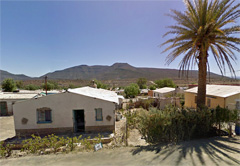 uMasizakhe is the township on the edge of Graaff-Reinet, home to the town's Sotho and Xhosa speaking communities. The township's name means 'we built it ourselves' and has a history that hails back to the late ...
The Valley of Desolation is a geological phenomenon; a sheer cliff face, declared a national monument that lies within the Camdeboo National Park - a unique Karoo landscape and ecosystem that surrounds the ...