About The Giant Footprint
Mpumalanga offers such a range of gorgeous things to see and do, as well as plenty of overnight accommodation. And, with little gems like the village of Lothair, it's certainly worth the visit. But, more than its charm and pretty setting, Lothair also promises visitors a peek into some of its mystery.
Was this once the home of giants?
A strange question under normal circumstances, perhaps. But, the prehistoric 'footprint' in the granite outcrop is certainly quite a convincing piece of evidence that giants once roamed this gorgeous part of South Africa. This imprint is about 120 centimetres long and bears the distinct shape of a bare foot.
Some believe that it's a matter of natural erosion, while others firmly maintain that the imprint could only have been left by someone having put weight on soft rock, like molten lava. Whatever the case, it's a fascinating find and a really fun sight for the whole family. Stand in the footprint for some seriously mysterious family pictures. Local African cultures have created myths and legends around the footprint and many visitors believe that there's some sort of good luck to be had by tossing a coin in its 'heel'. Some even attach religious significance to the print.
Lothair is situated in the heart of the Mpumalanga wetlands, which means an abundance of birdlife and vegetation. Lakes, rivers and pans are spectacular to see and create an idyllic backdrop. This village is only 40 minutes from Ermelo and just over an hour from Nelspruit.
Need to Know
WhereJust outside the village of Lothair, Grass and wetlands District, Mpumalanga, South Africa.
Please note that GPS coordinates below may not be correct.
WhenBest during daylight hours.
TelephoneNot applicable
OvernightStay in Lothair Accommodation, Mpumalanga
Disclaimer
Please note, business details can change. While we endeavour to ensure all information provided by the service provider is correct at the time of publication, we do not assume any liability caused by errors or changes, such as price, cost, time, and location. Please check with the provider that the activity/business is still offered as described, before making any travel plans.
Feedback?
If this is your attraction, you can let us know if anything on this page is outdated or contains inaccuracies, by email. We regret, we do not have any other information, please contact the provider if you have questions.
In the vicinity
Hotels & other accommodation options in Grass & Wetlands
Things to do in the area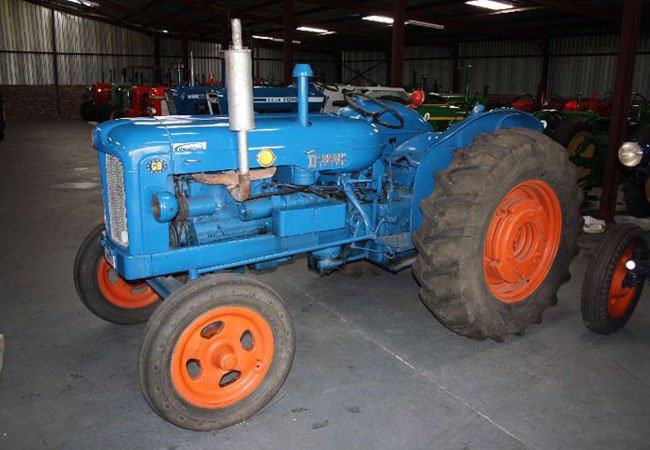 Miscellaneous
Tractors are more than just farming machinery. They're rough, tough, powerful, and part of a farming heritage that goes back generations. Randell...
Accommodation convenient to The Giant Footprint
FIND / South Africa Accommodation / Mpumalanga Accommodation / Grass & Wetlands Accommodation / Lothair Accommodation
Lothair as a destination