Popular Micro Light Destinations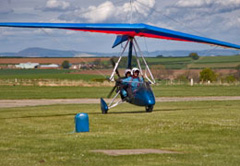 Take flight in a Microlight
Where? Malmesbury
A microlight is the ultimate flying experience with its open cockpit leaving it to be considered the motorbike of the sky. Your supplied gear includes the original Luftwaffe flight suit, leather cap and goggles with nothing else between you and...
More info and contact details: Take flight in a Microlight
Microlight Flights with Come Fly
Where? Ballito
ComeFly is based on a private airfield along the N2 highway, where the airspace is uncontrolled and the coast is a mere two kilometres away. These microlight trips range from seven minutes to an hour, and give adventurers the opportunity...
More info and contact details: Microlight flights in Ballito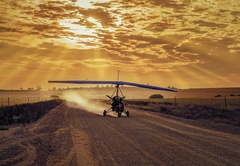 Microlight Scenic Flights
Where? Durbanville
Louis Geldenhuys conducts microlight tours (starting and ending at the Fisantekraal Airfield just outside Durbanville) over the gorgeous Western Cape terrain, taking advantage of the West Coast, its shores and the stunning farmlands of the region...
More info and contact details: Microlight Scenic Flights