Popular Micro Light Destinations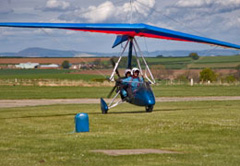 Take flight in a Microlight
Where? Malmesbury
A microlight is the ultimate flying experience with its open cockpit leaving it to be considered the motorbike of the sky. Your supplied gear includes the original Luftwaffe flight suit, leather cap and goggles with nothing else between you and...
More info and contact details: Take flight in a Microlight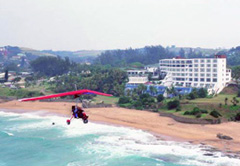 Microlight flights in Ballito
Where? Ballito
Flights leave from the school and are generally either 15 or 30 minutes long. You will take in magnificent views of the rolling fields of Natal Green Gold, the stunning coastline, and if you are really lucky, might even spot dolphins, turtles or whales...
More info and contact details: Microlight flights in Ballito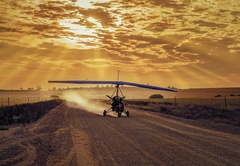 Microlight Scenic Flights
Where? Durbanville
Louis Geldenhuys conducts microlight tours (starting and ending at the Fisantekraal Airfield just outside Durbanville) over the gorgeous Western Cape terrain, taking advantage of the West Coast, its shores and the stunning farmlands of the region...
More info and contact details: Microlight Scenic Flights