Things To Do in McGregor

Tarot Card Reading in Magical McGregor

Miscellaneous Breede River Valley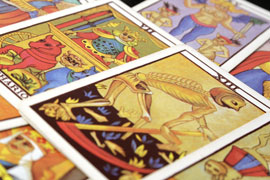 Wondering about the future or just feel like having some fun? Go for a Tarot Card reading and gain some insight into your current and possible future situations.
Contact Jill Hogan for powerful and accurate readings using a variety of cards and layouts in the Magical town of McGregor.