Things To Do in Newlands

Mielie Food Garden Organic Market

Farm Stalls & Markets Southern Suburbs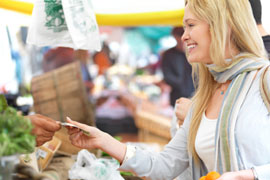 This market is no longer running.
The Mielie Food Garden Organic Market operates from Montebello Design Centre in Newlands, Cape Town. Operating for over a year now, Mielie is a great place to pick up fresh, organically grown veges.
All veges are picked from the Mielie Food Garden in Khayelitsha on the morning of the market. All proceeds from the market go towards supporting township-based organic farmers and community gardens.
While at the market you can browse the Mielie shop at Montebello or have a quick bite to eat at the divine Montebello café. What a wonderful way to spend a Friday morning!