Gauteng Tourist Attractions
Pretoria Botanical Garden, Pretoria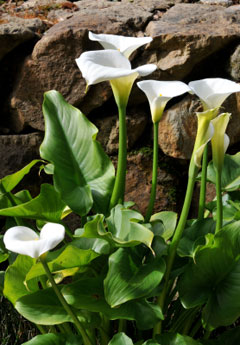 The Pretoria National Botanical Garden, founded in 1946, is home to the Head Office of SANBI (South African National Botanical Institute). This Pretoria Garden successfully bridges the divide between scientific research and the recreational environment.

The Pretoria Botanical Garden is open daily, 365 days a year, from 08:00 to 18:00. (No entry allowed after 17:00). A 50 m high quartzite outcrop divides the Garden in two sections. Its frosty south-facing section and the north-facing, warmer section present two different worlds to the visitor and botanist. Paved nature trails give access to the fascinating natural vegetation on the ridge.

Fifty hectares of the total area are devoted to developed garden, using almost exclusively South African plants. All the flowering plant species to be seen including 50% of the country's tree species, make this Garden a botanical tapestry, offering the visitor a glimpse of different biomes such as Savanna, forest, fynbos and some plants of other biomes.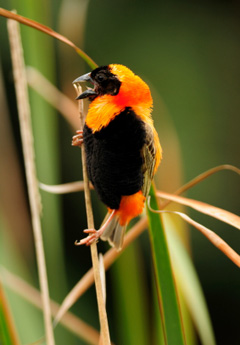 The Pretoria Botanical Garden is home to more than 198
bird species
and a number of reptiles and small mammals such as the common
duiker
. Special features are the treed wisteria avenue and special collections of medicinal plants, cycads, aloes, tree species, succulents and natural ridge vegetation.
The green lawns and spreading shade trees in summer and the massed aloe collections that blaze into flower during winter, are just some of the seasonal features that draw visitors to this spectacular Garden.
Various capital development projects have been completed since 2002, including a new Visitor Centre and a gift/bookshop and the Environmental Education Centre, the new South African National Biodiversity Institute building was built adjacent to the existing herbarium building and was inaugurated on 2 December 2004.
Opened in May 2005, the Mokha Restaurant overlooks the wetland.
Contact Details:
Pretoria National Botanical Garden
Address:
2 Cussonia Avenue, Brummeria, Pretoria
Telephone:
+27 (0)12 843-5194.

destinations / attractions in gauteng