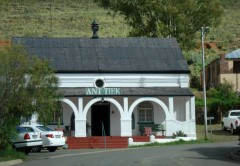 Where? Victoria West
Visit Ant Tiek, a charming little antique shop which stocks old furniture from the Karoo, including cottage furniture. A variety of glass and porcelain is also on sale, as well as old books and sets of ...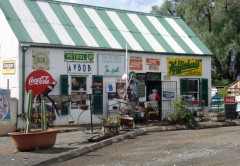 Where? Victoria West
Experience Karoo nostalgia and take home a reminder from The Victoria Trading Post. Browse through a collection of old enamel kitchenware, old bottles and porcelain, all of which is on sale. Homemade pies, ...