Things To Do in Auckland Park

Roka Bar

Nightlife & Theatre Johannesburg

Where? 44 Stanley Avenue, Milpark, Auckland Park, Johannesburg

When? From 20h00 till late.

How? Call +27(0)11 482-2038

How much? Falls into price group R1 to R100 per person. Confirm with the provider.

Overnight? Stay at accommodation in Auckland Park, in Gauteng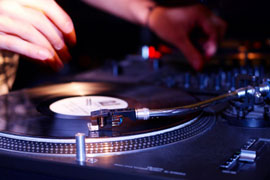 Roka is a revamped version of the colour bar and draws a cosmopolitan crowd of 'Jozi's' hip and trendy crowd looking for a night out on the town with nightly musical offerings that are sure to get your those hips swaying to the beat.
This stylish lounge is perfect for sipping cocktails and easing into (and out of) the weekend. On Fridays, Roka's Rendevous presents DJ Club Night with the grooviest soul, r 'n b and funk around. Saturdays are themed party nights with the likes of Obita and Classique Cape Flava. Brilliant jazz ensemble, Voice with Marcus Wyatt on trumpet, play every Wednesday. There are half-price cocktails until 7pm every day of the week.
Please Note
Business details can change. All information is published in good faith as supplied by the providers. Please check with the provider that the activity/business is still offered as described above, before making any travel plans.