Things To Do in Boksburg

Le Grange Bird Park

Bird Sanctuaries Birding Family Entertainment East Rand

Where? Noth Rand Road, Boksburg, East Rand, Gauteng.

When? Monday to Friday from 08h30 to 17h30
Saturdays from 08h00 to 16h00
Sundays and Public Holidays from 09h00 to 16h30.

How? Call +27 (0)11 894-2359

How much? Price on request

Overnight? Stay at accommodation in Boksburg, in Gauteng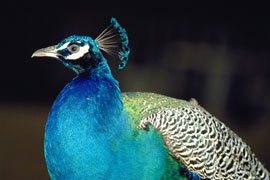 Le Grange Bird Park in Boksburg, Gauteng is a visitorís park that also breeds species of birds, trades them and has a range of birds and fish on display. Jannie and Lettie Le Grange have a passion for birds and first began looking after them as a hobby in 1975 before opening the bird park to the community. You can expect to see some stunning specimens while here, some of which include Ostriches, Hornbills, Peackocks, Black Swans, Blue Cranes, Cockatoos, Pheasants, Macaws, Geese, Ducks and Mahems.

There is a cafť and the Blue Crane tea garden where you can stop for lunch and refreshments while enjoying the pleasant surroundings. Kids will thoroughly enjoy the jungle gym and play area alongside the tea garden. A trip here will allow you to see some incredible bird species, learn more about these winged wonders and get some fantastic photos.