Restaurants in Bloubergstrand
Restaurants: Fine Dining
Showing 2 of 2 restaurants in this category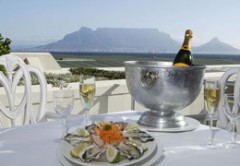 Where? Bloubergstrand
Positioned perfectly with unrivalled views of Table Mountain and Table Bay, Blowfish Restaurant is an all-round sensory experience. With windows spanning the length of the restaurant guests can enjoy the ...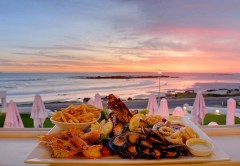 Where? Bloubergstrand
The Blue Peter is an institution for all Capetonians, because of its stunning location on the pristine Bloubergstrand beachfront, the busy party atmosphere and absolutely delicious pizza and pub-style food. ...
Restaurants: Casual Dining
Showing 2 of 6 restaurants in this category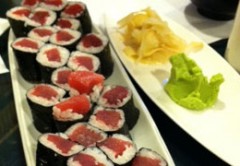 Where? Big Bay
Located in Eden Bay shopping centre, Aomori Japanese Restaurant is rated by some as offering the very best sushi in Cape Town. The menu offers an impressive selection of Japanese delicacies, which can be ...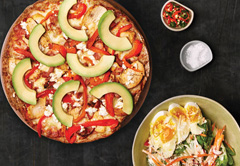 Where? Bloubergstrand
Col'Cacchio Pizzeria is widely regarded as serving the best pizzas in Cape Town. Now add the most breathtaking views in the world, and you have a winning combination. Save space for some of the best pizza you ...
Restaurants: Bistros & Pubs
Showing 2 of 3 restaurants in this category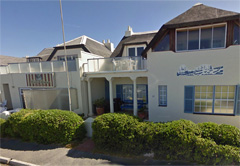 Where? Bloubergstrand
Café Bouberg is a favourite local family-friendly restaurant, located at the water's egde, in a quaint West Coast style cottage. With views that stretch out over the Atlantic ocean towards Robben Island and ...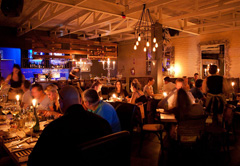 Where? Table View
Homespun Restaurant is an imaginative mix of modern and classic, simple and complex. This esteemed eatery is situated in Table View in Cape Town, amidst a number of fast-food franchises that simply do not ...
Restaurants: Cafés & Coffee Shops
Showing 1 of 1 restaurant in this category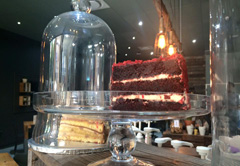 Where? Bloubergstrand
In the Seaside Village Centre, with views of Table Mountain in the distance and the salty scent of the sea spray, lies the ever-popular The Daily Coffee Café. This part of Bloubergstrand is known as Big Bay ...
Filter restaurants
in Bloubergstrand, Cape Town
©Unauthorised use of the
photos is strictly prohibited.