Restaurants in Beaufort West
Restaurants: Casual Dining
Showing 1 of 1 restaurant in this category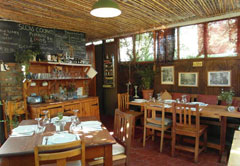 Where? Beaufort West
Suretta's menu is exotic and very different ranging from Arabian chicken with couscous, Moroccan lamb and dates to tender, tasty German beef olives. Ghanian chicken stew is also popular served with lemon and ...
Restaurants: Bistros & Pubs
Showing 1 of 1 restaurant in this category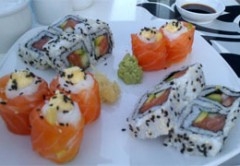 Where? Beaufort West
If you love sushi, then Karushi is a place you need to visit, when making your way through Route 62. A bar, lounge and deli, Karushi also offers Tramezzini, Ciabatta, Pasta and Pizza in the ...
Filter restaurants
in Beaufort West, Western Cape
©Unauthorised use of the
photos is strictly prohibited.