Getting Around in South Africa
South Africa offers so much to see and do – from the beaches of the Eastern Cape to the mountain ranges of KwaZulu Natal; from the villages of the Cape West Coast to the metropolises of Cape Town and Johannesburg. To explore its magic and experience the real essence of South Africa, travellers will need to... well... travel. And, to do this, tourists and locals have plenty of transport options available to them.
Travel and transport services in South Africa have become more convenient and accessible in recent years. This means that tourists and locals can get around the cities, towns and the rural or outlying countryside more easily and cost-effectively. While the public transport system (comprising mainly of trains, minibus taxis and public buses) is used by many South Africans, it is not quite as reliable or easy to navigate for visitors. Still, there are plenty of transport service options for anyone visiting South Africa.
Planes
To get from one city or major centre to another quickly, domestic flights are usually easy enough to arrange. There may not be many flights from smaller airports, so try to arrange the flights that you need in advance. There are a number of well-established, reputable airline companies operating in South Africa, including budget-friendly ones, those that offer a few more in-flight comforts, and upmarket options with first-class and business-class luxury. South African Airways, Mango, Comair, Kulula and FlySafair offer domestic flights to many destinations including Port Elizabeth, East London, Nelspruit and Bloemfontein.
Trains
Commuter trains – while we wouldn't generally recommend commuter trains in South Africa, there are one or two exceptions. The Gautrain is an efficient railway system that connects Johannesburg, Pretoria and the OR Tambo International Airport. At peak times, there's a train every 10 minutes. When it's a little quieter, this extends to every 20 minutes. The train is clean, secure and very convenient. In Cape Town, many commuters make use of the Metrorail system. This travels extensively through and around the city, as well as along the pretty coastal route through Kalk Bay, Fish Hoek and Simons Town. Only take this train if you're travelling in a group and during the day.
Tourist train – the Shosholoza Meyl offers transport and overnight accommodation in comfy cabins for two or four people. It travels between Johannesburg, Durban, Port Elizabeth, Cape Town and East London three times a week.
Luxury trains – for a luxury train experience, try the Blue Train or Rovos Rail. Both of these trains guarantee a taste of the good life.
And Automobiles
DRIVING YOURSELF
If you'd prefer to go it alone, remember that vehicles in South Africa are right hand drive and travel on the left hand side of the road. You will require an international drivers license and a minimum of 5 years driving experience. Public roads in South Africa are well developed and well sign-posted. Hiring a private car, campervan, caravan or 4x4 is quite affordable here. Cars and 4x4's can usually be hired at the major airports across the country, while bigger or more specialised vehicles can be organised online ahead of time. It's a fantastic was to get around, enabling you to explore at your own pace. It's also a fantastic way to see our game reserves, as most of the larger reserves and national parks offer self-drive options and many accommodate any type of vehicle (though some are only suitable for 4x4s, so please confirm this before travelling).
If you like the freedom of driving, but don't feel comfortable driving yourself, for whatever reason, contact a tour company and arrange a private driver/guide for a day, a week or the duration of your holiday.
TAXIS
There are three kinds of taxis in South Africa. They are:
Private taxis – these are not readily available to be hailed down on the streets, but need to be arranged (via an app or phone call) ahead of time. They tend to be safe and efficient, and operate in most towns and cities. These are often a better option for smaller towns with limited services.
Public / minibus taxis – commonly used by local commuters, these taxis are not quite as reliable or safe as the private taxis. They can also be a little overwhelming for visitors to negotiate, so it's often best to avoid using these unless you're familiar with how they work.
Rideshare apps – Uber, Taxify and Bolt enable you to get transport via an app on your smartphone. They are gaining in popularity in urban areas with tourists and locals alike as they are more affordable, easier to hail and have a good reputation.
BUSES
Although there are public buses in most cities and towns, they are not consistent in off-peak times. Still, they're very economical to use. The big cities like Johannesburg, Durban and Cape Town have hop-on/hop-off and sightseeing buses that take visitors to all of the biggest and best known attractions. They're easy on the budget and convenient because you get to decide where you stop and for how long.
To travel between cities and towns, there are luxury or long-distance buses like Greyhound, Translux and Intercape, amongst others. They usually have air-con and comfy seats, but take a few hours longer than travelling in your own car.
Shuttles between your hotel and the airport can be organised in advance. Although they tend to be a little expensive, they're a very convenient way to get this part of your trip out of the way (rather than trying to hire a car at the airport after a long fight).
Visiting South Africa is made easier by its professional and convenient transport services. Do your research and book ahead of time to ensure that your time in this beautiful country goes as smoothly as possible.
Recommended in Transport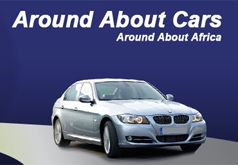 AroundAboutCars
AroundAboutCars was established in 1995 with the intention to fulfill the need for quality car hire in South Africa. Owned and managed by partners, Geoff, Monika and Raymond, AroundAboutCars is a testament to over 60 years of experience in the South African travel and car rental industry.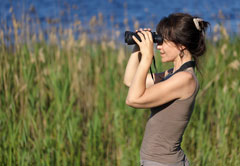 Registered Tour Guides
Tour guides offer personal attention and the experience and knowledge of South Africa and her regions that only a native can offer. See well known attractions or "off the beaten track" locations. Day excursions include wine tasting tours, hot-air ballooning, diving with great white sharks and can be tailored to your personal interests and budget.
Additional Reading