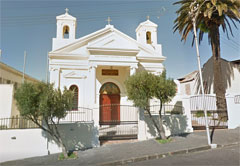 Not the more-famous Anglican St George's Cathedral at the top end of Adderley Street, this lesser-known, but no less beautiful, 'other' St George's Cathedral (also known as the Greek Orthodox Cathedral of St ...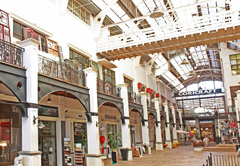 The architectural loveliness and the convenient locale in the heart of Woodstock, Cape Town, makes The Palms Shopping Centre one of the Mother City's chief delights. This is not only for the shopaholics and ...
Trafalgar Park is a charming little retreat from the hustle and bustle of Cape Town, situated right in the vibey cultural, commercial and residential area of Woodstock. Although it is small, with a total area ...
There are almost 2000 National and Historic Monuments listed by SAHRA, but not many of them are trees. And even fewer can claim to stand right in the heart of the hipster suburb of Woodstock. Trendy Woodstock ...