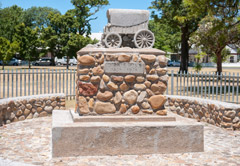 The Dirkie Uys Monument is one small part of the South African mosaic, a beautiful chapter in the long tale that has brought this country to the democratic, united point that we now enjoy. Dirk Uys and his ...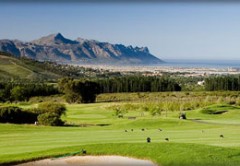 Having proudly hosted the World Cup of Golf in 1996 and twice the SAA open of Golf, Erinvale falls into the premium category of course. Designed by Gary Player the courses front and back nine offer completely ...
Set on the southern slopes of the Helderberg mountains, this 402 hectare reserve is a beautiful escape with breathtaking views, sef guided walks, a spectacular bird life and a great spot for picnics. What ...
Helderberg Village is an upmarket estate in the small Western Cape town of Somerset West. This town is growing, and has almost touched borders with Cape Town, but retains its own charm and allure. The golf ...
The 42,000 ha Reserve stretches from Elgin in the south to beyond Villiersdorp in the north, and from the Stellenbosch mountains in the west, eastwards to the Groenland mountains. The entrance to the reserve ...
Somerset Mall offers 204 stores and everything it takes to give families from Somerset West through to Mossel Bay a safe, fun-filled entertainment environment, alongside a superior browsing and shopping ...
Somerset West Golf Club is the oldest golf club in the area. It was officially founded in 1908. Until about 1985 the course was divided into 11 and 7 holes but with a change of the layout it became ...