In the heart of the Cape Fold Mountains, the natural abundance of the Anysberg Nature Reserve is situated in the Little Karoo of the Western Cape. Anysberg is a four-hour drive from the capital city of Cape ...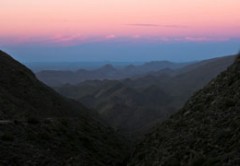 On the road between Laingsburg and the Gamkapoort Dam lies Bosluiskloof Pass, one of a number of beautiful passes in the area. There are views from some of the higher parts of the pass out over a series of ...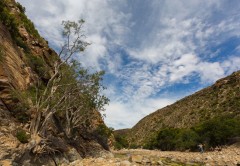 Floriskraal Dam is a dam about which few people know that lies on the Buffels River south east of Laingsburg in the Karoo that was built in 1957. It lies surrounded by gentle hills and mountains and scrubby ...
Perhaps because of the connotations of its name, the Rooinek Pass in the mountains around Laingsburg does look a little sunbleached, and wild (rooinek is the Afrikaans for 'red neck' meaning an English ...